I'm now known as 'Momochi' all over Japan, or should I say, throughout the world (!?), but it was given to me by my fellow group member Sugaya Risako-chan about four or five years ago. She probably turned 'Momo-chan' to 'Momochi', but it was cute and rolled off the tongue, so I thought that it was a good nickname.
It was about two years later when I decided that I'd fare better with a nickname, that I'd be Momochi from then on. In order to spread the word, I started by changing my signature. But I would require permission from my manager in order to change my signature. And what's more
, given that my nickname had yet to make its mark at the time
, would they really allow me to change from my name 'Momoko' to 'Momochi'? There weren't any
senpai
that could act as a precedent, so perhaps they might be really against it…… With my head all in a mess, I discussed it with my manager-san. I showed my manager my new signature, asking whether it would be all right for me to change my signature like that. And my manager uttered the following statement:
'
Ah, that's great, it's much quicker to write.
'
…...T, that's it~~!? What was the point of me getting so worked up about? Give me back that sense of panic I had wastefully used up!! But I was lucky that I got to change it without too much fuss ♪ And as you all know, the nickname 'Momochi; has spread throughout Japan ♥♥♥ And that's thanks to the lightly-made statement by that manager-san ♥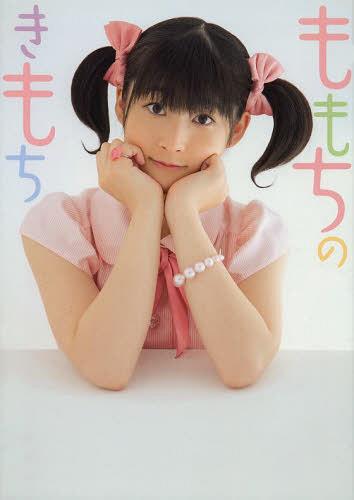 Momoko Tsugunaga