I'd like to have this sort of romance!
A Momochi-style romance simulation
Encounter edition
I am Tsugunaga Momoko. Nickname: Momochi. My hobbies are reading and watching DVDs. But if I just shut myself in at home, it's hard to encounter anyone...... And so, I went to the rental store by myself to pick out some DVDs. Hohoho~
I'd already checked out the new releases, so I was going to rent them today. '
Ah, this one! I've always wanted to watch it!
'
The moment I stretched out to take it, another large hand reached out for it at the same time.
'
Oops, I'm sorry.
'
It was a guy that I'd never seen before. He only said '
I'm fine, you can have it'
and went off. Though he did seem eager to watch it as well. Was it really all right for me to take it?
The next day, as I was walking in town, thinking about the DVD that I'd watched yesterday, a guy suddenly turned the corner and we collided into one another! Ouchie~☆
'
I'm sorry, are you injured?
'
'
I'm fine. Sorry, I was spacing out as well.
'
As the two of us picked up our scattered belongings, we passed our things to one another.
'
Thank you. I've got to hurry, so excuse me. I'm really sorry.
'
Eh? Could it be, yesterday's...? No no, that's too much of a coincidence. Right?
Oh no! Regardless of what happened, if I don't hurry, I'll miss my train!
I dashed off to the station, and took out my pass case from my bag.
However, something felt a bit off.
'
Hmm? This isn't mine! It's that guy's!
'
In it was that guy's licence, and a Berryz Kobo fan club membership card.
'
Is this...... destiny?
'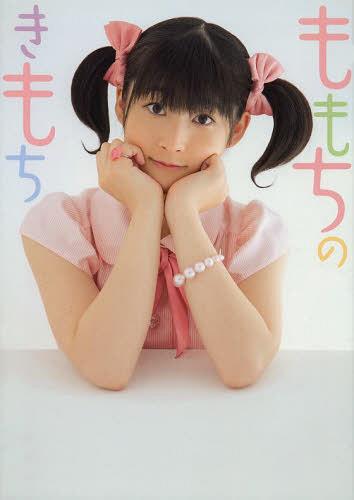 Momoko Tsugunaga