I'd like to have this sort of romance!
A Momochi-style romance simulation
Wedding ceremony edition
The proposal happened on an unforgettable Christmas Eve.
My actual, real present had been hidden amongst the decorations on a Christmas tree.
I opened the box, and inside was a ring with a glittering diamond on it.
He gently put it on the ring finger of my left hand.
With a nod, I replied with a '
Yes
'.
And today marks our long-awaited wedding ceremony.
Famous people came rushing to the ceremony, not just from Japan, but from overseas as well.
Tom Cruise came on his private jet - He's been an Otomomochi ever since we previously appeared together on a programme.
We ended up counting on Tom to give a speech.
Toda Natsuko-san had also come to act as an interpreter.
Everything had been fully prepared.
The wedding dress was of course designed by myself for this day.
'
Momochi, KAWAII YO
.' (Momochi, you're so cute)
He said to me, using what Japanese he remembered.
I was betrothed to the prince of ♦♦, who had fallen for me at first sight ♥
There had been opposition from men all over Japan, and squabbling amongst the princes of other countries.
In the blink of an eye, there had been an outbreak of international disputes!
It was a moment of crisis, but that has now become a good memory.
Having overcome such trials, the two of us are definitely bound for happiness!
The wedding ceremony moved along without a hitch, and we finally got to the cake-cutting.
Showered by a wave of camera flashes, we plunged the knife into the 7 meter tall cake.
That was our first act done together as a married couple.
My heart was pounding......
All of the sudden, I heard the door open with a bam!
'
Momochi, CYOTTO MATTE!
' (Momochi, stop right there!)'
Ahh, it's the prince of ♣♣!
Has he not given up on me?
He took my arm, and forcibly stole me away from the place, bringing me straight to his country of ♣♣.
Actually, this has been the third time that things have developed this way.
I'm so popular that it's probelmatic!
When will I be happy~?
<The end>
Tsugunaga Momoko 'Illustration of the Universe'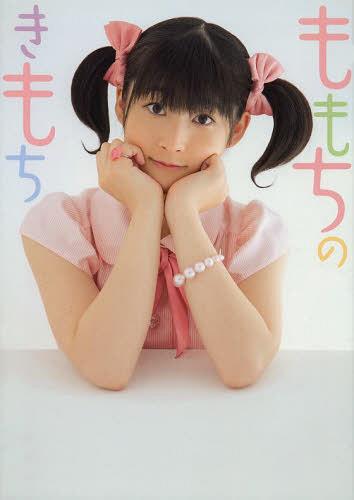 Momoko Tsugunaga